Our jerseys are constructed of carefully chosen materials to match all rider needs, and provide a pleasant feel. We focused on developing an athletic fit, ensuring greater rider comfort and freedom or movement. With strategically positioned panels, you will get better resistance and optimum ventilation.
HARDCORE
Developed for extreme riding ensuring better resistance and durability.
Hardcore fabric will be your best friend on aggressive enduro rides and frosty winter mornings on wet tracks.
Main chassis is made with moisture wicking material which helps control body temperature and increase comfort.
Perforated side and inner arm panels provide extra ventilation.
​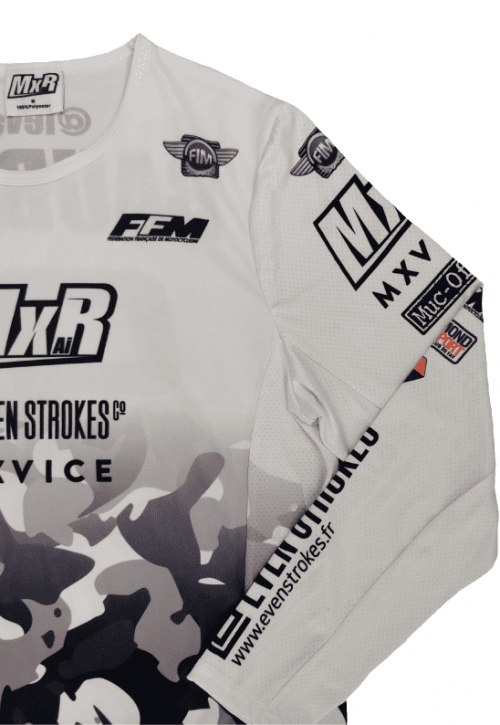 FLEXY
The all in one, designed to help you maximize mobility and protection no matter what the riding conditions are.
Constructed with a mixture of different fabrics to ensure enhanced ventilation and greater support for professional levels of movement.
Main chassis consists of strong, yet breathable material providing higher durability.
The sleeves and side panels are made from our most flexible fabric, allowing plenty of space for comfort, even when wearing large body protection underneath.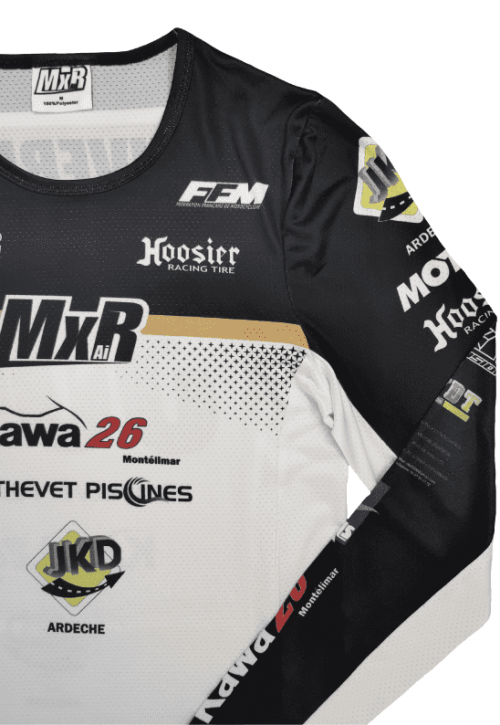 FLEXY FIT
For the elite riders who need maximum flexibility and comfort. This fabric will feel like a second skin.
The whole construction is designed to provide an athletic fit as well as allow space for underlayers on colder days.
Extremely flexible fabric will ensure you have the increased mobility during your best performance on the bike.
Thanks to this lightweight material, you will be able to stay fresh all day long.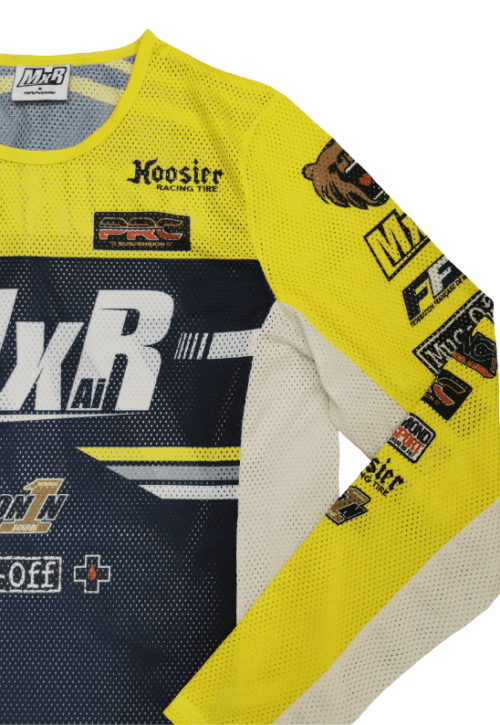 AIRFLOW
Heat can be your enemy, but Airflow will be your ally on hot summer days.
Maximum airflow and lightness is what will get you through those motos.
Whole construction consists entirely from our lightest material providing the best breathability.
Along with perforated venting, the fabric is engineered to give you better resistance and durability in rough conditions.
IMPORTANT NOTICE : This construction is better suited for small chest protectors. If you wear a big chest protector that includes shoulder and elbow pads, consider chosider choosing a Flexy or FlexyFit fabric instead.