By a rider, for the riders.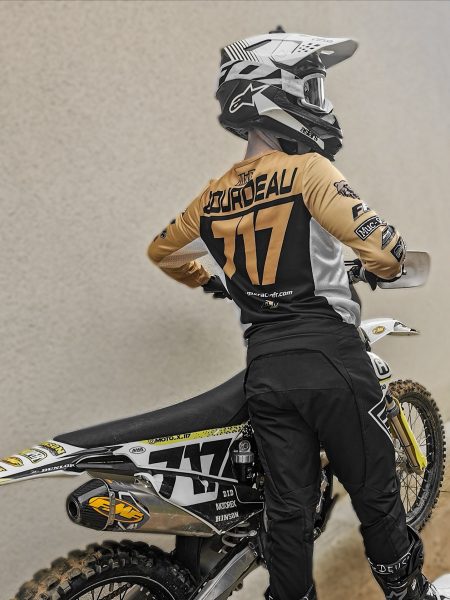 After riding dirt bikes for about 15 years, and taking the experience of working in different companies for the industry, I wanted to use this knowledge to develop a product that would answer an unsatisfied need.
​
Our goal? Give you the possibility to create the jersey that you have always dreamt of. Who never wanted to have a factory look at a decent price?
​
All the products have been developed and tested exclusively for the brand, to meet our high standard requirements, which makes the satisfaction of our clients.
​​
From the fabric to the printing, quality is the watchword. 
You are only a few clicks away from a factory look !